Reputation Crisis: How to quickly and effectively repair your reputation after negative online reviews and posts, things to do and not to do.
The first thing to do in Reputation Repair: Don't Panic.
Second, don't immediately reply, you may be angry and will reply as such. Communication is important, but it has to be done right. The customer will likely reply back and add more negative content, it will just make our job harder and cost you more money. If you've been negatively reviewed online, it's important to take action quickly and effectively—using the right tools, without them, you can make things worse. The first step is to strategize a response- this will help you repair your reputation in the most efficient way possible. The experts at FixYourName can help you with this-— have years of experience in professional reputation management. We know how to tailor our approach to fit each situation, and we'll work tirelessly until your reputation is back on track.
It's also important to remember that online reputation management is an ongoing process; thus determine your short-term goal, as well as your long-term goal. You should continuously generate positive content about yourself and/or your company, so that any negative reviews are drowned out.
Fix Your Name offers premier online reputation repair, as well as brand consistency and positive awareness, via newly created content creation. Let us help you get back on top!
Crisis Management: More Strategies for repairing your reputation in Search Results, after negative online reviews and posts.
It's inevitable that at some point, you'll receive a negative review online. Maybe a customer was unhappy with their purchase, or perhaps they had a bad experience with your company. No matter the reason, these reviews can be damaging to your business' reputation. If you find yourself in this situation, don't panic! There are steps you can take to repair your reputation and regain the trust of your customers. The most important thing is to stay calm and act quickly—with the right tools to execute the strategy. 
One strategy is to create content that is beneficial for users. The goal is to use positive keywords in your titles and descriptions and make sure the content itself is high quality and useful. This will help drown out negative reviews and posts, with more positive information.
Another way to improve your reputation is by implementing Reputation Management Strategies. This involves targeting keywords and phrases related to your business in order to push down any negative results on search engines pages. By doing this, you can ensure that potential customers see more positive information about your company when they search for you online.
Finally, remember that 85%-90% of searchers don't look past the first page of search results. So if there are negative articles about your business on other websites, it's important to work on getting them removed. We contact Google to request that they remove the content, as long as it complies with their removal policies. We know the technics and protocols to submit and resubmit.
How to effectively respond to negative online reviews and posts via Source Removal, and stand out above the rest.
First, we access Google's Source Removal platform to initiate the process. This of course takes time, and sometimes multiple requests. That said, if you've ever had a negative review or post online, you know how damaging it can be to your reputation. Not only is it embarrassing, but it can also be difficult to correct —without the right tools. That's where FixYourName.com comes in – we're here to help remove damaging blog post articles and online reviews, no matter where they are located.
The strategy for responding to negative content depends on the nature of the material and where it is published. However, one thing is always certain: we make it affordable for anyone who needs our help. Our team of experienced public relations professionals will work with you to deploy a response that will improve your online reputation. It doesn't matter if you are a Fortune 500 company with an "emissions scandal", or a coffee shop chain, you have to stay out above the rest.
Responding to negative online reviews is only part of our strategy; we also help people improve their overall online presence. If you have multiple negative reviews or posts, it might be best to hire a professional reputation management firm like FixYourName.com. We have the experience and software needed to get the job done right – contact us today for more information!
Reputation Repair: How to prevent negative online reviews and posts in the future and relay a positive impression.
Online review software helps block negative star reviews before they are posted. But not all software is the same; hence "Relationships Management Software Company" software claims to protect your online reputation, but most just mask the problem. Protect your review platforms, now and in the future, whilst relaying a positive impression about your business. Nobody wants negative online reviews and posts about their business. Unfortunately, it's becoming increasingly common for people to post scathing comments about businesses on the internet. The good news is that there are steps you can take to prevent this from happening in the first place. Reputation Failure is Business Failure —don't let it happen to you. 
One of the best ways to avoid negative online reviews is to make sure your business provides excellent customer service. If customers are happy with the products or services they receive, they're less likely to write a review – good or bad. Another way to prevent negative reviews is by monitoring social media platforms for mentions of your company; we have the software. If you see a complaint posted online, address it immediately and try to resolve the issue as quickly as possible.
Finally, if all else fails and you do end up with a negative review, don't panic! There are experts ("Fix Your Name") out there who can help you remove the negative article from the internet entirely. At FixYourName we know how damaging these reviews can be to a business's reputation, and we're here to help you rebuild yours.
Online Reputation Management Strategy: How to effectively repair your reputation without overpaying?
It can be difficult to repair your reputation if it has been damaged online, failure to take action can cost you everything. However, there are ways to do it effectively and cost-efficiently. One way is to use the services of a reputation management company. These companies have the software and tools necessary to fix your reputation quickly and efficiently. FixYourName also makes it cost-effective, as we understand that a great deal of time and manpower is needed to develop a successful strategy.
We at FixYourName have been helping people repair their reputations for years, and we have the experience and expertise necessary to get the job done right. We also offer a personal service that includes a dedicated point of contact who will keep you updated on all progress made on your behalf. And best of all, our services are affordable and come with a money-back guarantee! So what have you got to lose? Contact us today for more information or speak to one of our representatives free of charge!
Why is it important to repair your reputation after negative online reviews and page posts, and article examples?
Unfortunately, negative reviews and article page posts rank high on search engines; thus you want to address them quickly and correctly. As you know, negative online reviews and posts can be damaging to a company's reputation. It can be hard to overcome the negative publicity, but it is important to try to repair the damage done and counterpoint the narrative.
Here are some reasons why:
Reputation is important for business success and employment environments. A good reputation can help a company attract customers and partners, while a bad reputation can drive them away.

Online reviews are influential. A study by

Harvard Business School

found that a one-star increase in Yelp ratings leads to a 5-9% increase in restaurant revenue. Business Failure is only a few negative reviews away. 

Negative reviews and articles can hurt employee morale. Employees may feel discouraged or even humiliated if they see negative comments about their company online. Even volunteer opportunities may fade.

Negative reviews can lead to legal trouble. If untrue statements about your company are made online, you may be able to sue the person who mad

e them for defamation of character

—

but who wants to do that?
How can you effectively repair your reputation without any experience? 6. What do you need to know about work reputation issues?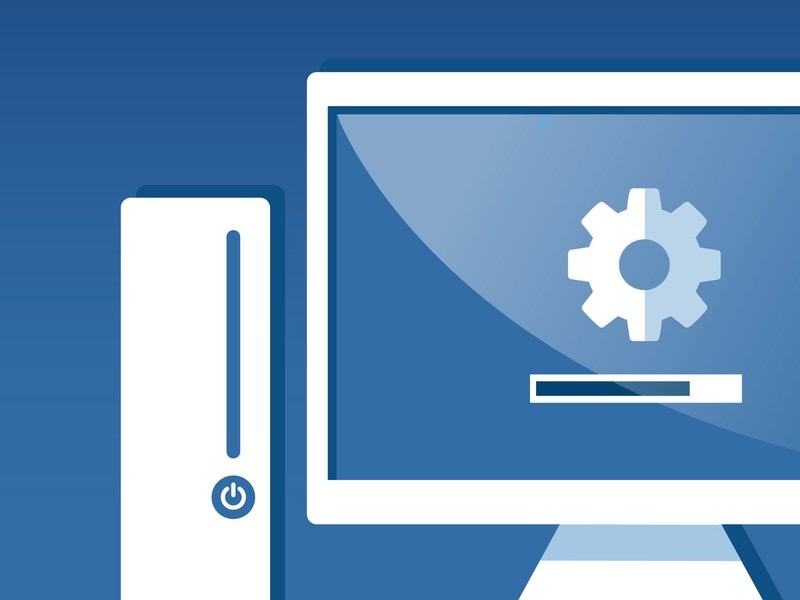 What you need to know about work reputation is simple—everything the good and the bad. At FixYourName.com, we understand that repairing your reputation can be a daunting task—especially if you have no prior experience. That's why we offer our expertise and guidance every step of the way, ensuring that your reputation is restored to its former glory. On small tasks and easy tasks, we tell you how to do them effectively. 
Our team of experts has years of experience in the field of online reputation management and knows how to handle even the most complex cases. We will take over your project at any stage, and keep you updated on our progress along the way.
Don't worry if you're new to this; we're here to help! Let our experience work for you, and contact us today for a free consultation. Change your negative reputation and restore your work-life-balance.
What are good examples of how to prevent negative online reviews and posts to protect your brand, and avoid reputation failure?
For example, if you have a negative court document that appears online, it can get deleted quickly. Online reviews, for example, maybe more complex, it depends on where it's posted, the age of it, etc. Preventing negative content and protecting your reputation are all part of our comprehensive approach to reputation management. Negative online reviews and posts can be a serious threat to your personal and professional reputation. Fortunately, there are steps you can take to help prevent them from happening in the first place, the steps:
Here are some steps:
First, speak to our experts, and we will assess the online crisis. We will craft a strategy and deploy our tools.
We will challenge and remove outdated or defamatory content from Google, and other search engines.
We'll strengthen your search results, help protect your personal and professional reputation, and monitor what people are saying about you online.
The Best Ways to care for your Online Reputation and what is the best way to view your customer's review behavior?
The best way is to review software that can monitor your online presence using your keywords, such as your name and company name. There are a few things you need to look for when choosing a reputation management company review software. First, they should have experience and knowledge in the tech field. They should also have technology that can help you delete negative reviews and posts, as well as block new negative ones from appearing. Finally, the company should offer a removal guarantee – you don't pay if they're not successful in removing the content. That's exactly our guarantee, you don't pay if it's not removed. Don't let negative reviews endanger your business relationships.
How to monitor your online reputation, what are the Actions, Goals, Role, and Responsibility?
Monitoring your online reputation may be done through review software, with the goal and action of scraping the internet using your keyword. It's the responsibility and role of the software to scrap the internet via negative keywords attached to yours. There are a number of other ways to monitor your online reputation. You can use Google Alerts, social media listening tools, or online reputation management (ORM) services, such as the ones offered by Fix Your Name. Failure in monitoring your online presence will cost you more than money, it will cost you your long-term reputation. 
Alerts may be a free service that allows you to track mentions of your name or your company's name on the web. You can set up alerts for specific keywords and receive email notifications whenever they appear in news articles, blog posts, forum discussions, or other online content. Social media listening tools allow you to track conversations about your brand on social media networks such as Twitter, Facebook, and LinkedIn. These tools help you see what people are saying about your company and how they're talking about it. This information can help you identify potential crises and respond quickly if necessary.
FixYourName ORM services offer comprehensive monitoring of the web for any mention of your name or your company's name. ORM services also offer damage control, if negative information is found.
How to Repair an Online Reputation with FixYourName.com, examples, and time of content?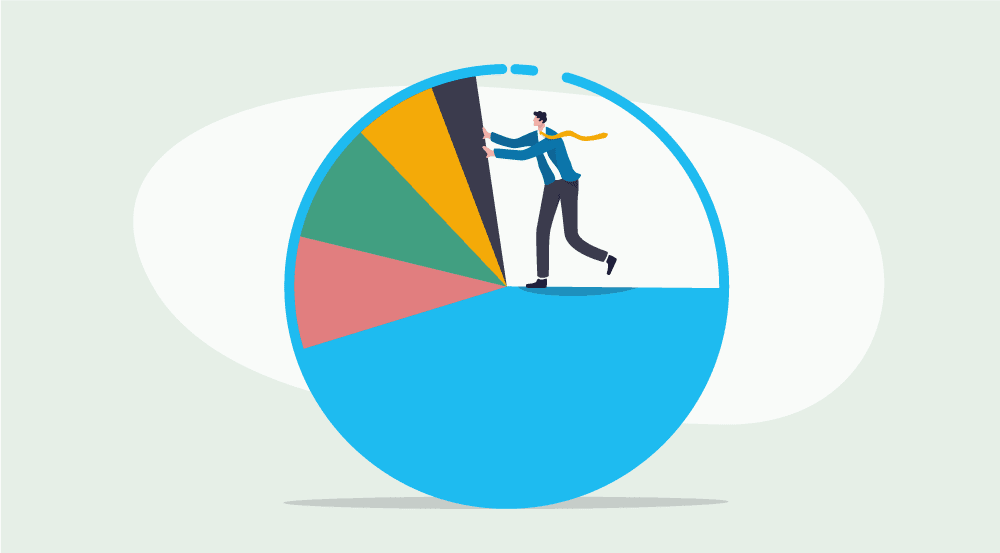 The examples are numerous, all depending on the platform and age of the negative online content. This means, the time of the content, relates to when it was posted. FIXYOUNAME knows that your positive online reputation is the foundation of your business. Without it, you could lose existing customers, potential new customers, and possibly valuable employees to direct competitors who may have better reviews than you. Our Online Reputation Repair services can help build and restore trust in your company so that people know they are dealing with the right company—Yours.  Entrepreneurs know, that building a successful company is not easy; thus protecting what you build is everything. 
Do you have stakeholders with high expectations? Defense vs Offense, what to do when it comes to your brand?
If you are in charge of a company's brand and have stakeholders to answer to — you know it needs to be done fast and right, the first time. When it comes to your brand, it's best to take a comprehensive approach and mix defense and offense, but it all depends on the crisis.
Rebuild Reputation: Personal Reputation Repair vs Business, What To Do During Reputation Damage Control:
You the client has to decide what is most important to you, repair your Business reputation or Personal reputation. We understand cost is a factor, if you can only tackle one keyword at a time, choose your name or business name. Damage control can sometimes be as easy as removing one negative, or as complex as removing your whole Google My Business ("GMB") listing.
How to Repair Your Business Reputation in today's digital world, and the reason old Technics don't work anymore?
The answer is simple: The internet is ever-changing, Google performs thousands of algorithm changes per year. Simply put, old technics don't work in today's digital world. Today's digital world makes it quick and easy to search the internet for information about people and companies; thus, Reputation Repair is vital! Negative details about you or your business can be accessed quickly on the internet, which can impact your business and/or personal reputation. One negative search result can damage your online reputation, Fix Your Name can make the difference in your success. As you know, false, misleading, or even defamatory search results about you and your company, will put your online reputation at risk. 
FixYourName.com has a team of experts that have the tools and experience to restore and repair your online reputation—Online we can FIX YOUR NAME. 
Online Reputation Repair Services are only one part of our tools. FixyourName.com can boost your online reputation by building your brand awareness and reinforcing your good reputation. 
Social Media, Bad Press, and Negative Reviews, what to tackle first?
The answer is, that it depends on where you have the most traffic and negative reviews. Our reputation repair services can help you recover from negative social media, bad reviews, bad press, and other negative online content. FixYourName can restore your online image, whilst branding a positive online reputation about you and your company.  That's not all, we can monitor for future negative content and reinforce our existing positive content; to further boost and maintain your positive online reputation. Social Media Chatter is always happening, make sure the chatter is positive about your brand. This is not advice, it's a must.
It's been said that: Your Reputation Will Rot If You Don't have a damage control plan, and other factors in place, in a Personal Reputation Repair Crisis.
Here are just a few things that are a must, in Personal Reputation Repair:
Reputation Analysis

Content Removal 

Content Suppression

Content Creation

Reputation Monitoring

Reviews Software (with training materials)
What is FIXYOURNAME's Web-Crawler Technology, the skills, options, and technological details of Net-Tech Crawler?
We provide a full range of services to help you manage your online presence. Our Online Reputation Repair services are just one tool in our arsenal. We research what people say about you and your company, via our web crawler.
Fixyourname.com can remove, suppress, or alter content that's negative, false, or damaging to your brand.  We create more positive online content for an effective presentation that is submitted to Search Engine Results Pages (SERPs). With our customized monitoring service, FixYourName.com spots emerging problems before they may harm you, your brand; as well as, and your business's reputation.  
Reputation Repair Services Repair, Meaning Does FIX YOUR NAME take over for other Reputation Management Services?
You don't want your customer base and potential new customers to go to your competitors—neither do we. Our Reputation Repair Service may be a vital tool, to not only save your business, but it may also grow your brand —Ten-Fold. Your Business and/or Personal online reputation has a 24/7/365 online presence—let FixYourName.com protect it. It's a huge responsibility, but we are up to the job. Online Reputation Repair is the last resort; we do it, but we also guard your positive online presence, before it's tarnished.
Does FIXYOURNAME provide Reputation Management Services Results?
Yes, we do! Fix Your Name has an executive leadership team. You need the best; Low-Cost Online Reputation Defender that will take care of you, your business, and your brand.  In today's times, make sure that your customers and potential customer have an accurate impression of you and your business brand. FixYourName.com software is especially critical when there are negative articles about you trending on social media, we don't just crawl the web, we target trending news, especially the negative keywords. FixYourName.com understands, listens, strategizes, and deploys our Reputation Repair solutions.  You can relax, we can Fix Your Name.  
Repair Bad Reputation, it's not a goal, it's what we do. How to Contact FixYourName a leading Reputation Management Company?