Questions and Overview on "Remove Negative Google Search Results" on Search Engines via Content Removal Companies and a Suppression Program:
Online Reputation Management Services: Content Removal Companies ("Reputation Agencies") such as FixYourName.com, a leading authority in online reputation management, specializes in suppression whilst content removal. In this digital age, just about everything is online via search engines. From embarrassing pictures and videos to negative reviews and comments. It's easy for something you'd rather forget to end up right in the forefront of a Google search engine search result. If left unchecked and you don't take control, this kind of damaging content can have a serious impact on your personal or professional life. Fortunately, there are ways to remove negative online material from the web, but some content removal companies don't always make it easy or cheap, even for celebrities!
There are several content removal companies that offer services to help you remove negative online content. However, not all of them are created equal. It's important to take control and do your research on their method, before selecting a content removal company and make sure they deal with the platforms where the offending material is located (for example, if you're trying to remove mugshots from Google search results, or reviews from Google My Business "GMB", make sure the Content Removal Companies specializes in those platforms). You also need to be clear on what type of service they offer: some companies will simply hide something from public view on search engines, while others will work to permanently delete it.
It's also important for you to take control and understand the process involved in removing negative content. Some firms may promise guaranteed removal of internet material, but if there are jurisdictional laws or ethical standards involved-or if the damage has been done already-you may need to hire an attorney. FixYourName has a legal team ("defamation"), that if needed or warranted, will issue a "Cease and Desist Letter", "Takedown Notice" and other Material documents based on their Terms of Service.
Business Reputation: Types of Search Engine Results you should remove based on Order of Authority, Impact, and the Dreaded Law Firm Method.
Having a negative personal reputation ("Brand Name") is embarrassing, but a Negative Business Reputation can cost you your livelihood. First, remove content that matters to you most. There are many types of search results and online material that you may want to remove from internet search engines. As with any Negative Reputation Situation, you have to pick something to start with, of course, it's recommended that your start with the platform that is having the largest impact on your online reputation. The most common are negative GMB reviews, mugshots, court documents ("Court Records"), and bad press. However, other types of content can be damaging to your reputation ("Brand Name")) every situation is different. What to tackle first, really depends on the Oder of Authority — Website Traffic Ranking.
For example, if you have a blog post that is critical of your company, you may want to remove it from the internet. Similarly, if you have any negative press releases or articles about you, these should also be removed. Additionally, any negative social media posts should be taken down ("Takedown Notice").
If you have negative Google My Business ("GMB") reviews, these should also be removed. Fix Your Name has the tools and experience to target each negative review, so they are no longer visible on online search engines.
Remember, the Law Firm method is the last resort for individuals looking to do this on their own. At FIXYOURNAME, we have an experienced team; we know when to deploy that tool in our arsenal of tools, including identification information to top leading webmasters. We have reputation resolution tools, you have the choice. Call us today; schedule a FREE Private Consolation.
Reputation Work: Negative Search Results Removal Strategies | In Order, What Has More Authority: Suppression vs Content Removal?
Reputation work: Suppression vs Content Removal:
Simply put, suppression only hides the content and Content Removal completely deletes it from the internet.
There are two ways to remove negative online search results, suppression and content removal. Suppression is when you push the negative results down in the search engine results pages (SERP), usually by using paid services, such as one of the leading Authorities in Online Reputation Repair—FixYourName. Content removal, sometimes; based on the situation, you take legal action (such as a Takedown Notice ) to force the website owner to remove the content from their site, using a Cease and Desist Letter and a Takedown Notice. This of course depends, in part, on the Terms of Service and the type of material that you wish to take down; as well as the impact it's having on your online reputation ("Brand Name"). Remember, in certain circumstances, your content can be featured in a copycat site and its snippet result. The user intent may be a competitor's action plan to steal web traffic from your website.
Suppression may be a cheaper and faster option in certain situation(s). Content removal is obviously preferred. Remember, the websites that host the negative content can change their algorithms or Google can change its algorithm, which will cause your negative results to reappear at the top of the search engine results pages (SERP). Thus, the Content Removal Companies you are speaking to must be up-to-date on all of the algorithm changes. As a Google Certified Partner, FixYourName knows each Type of Step that must be taken, to not only hide negative content but also to delete negative content.
Negative Content Removal FAQs  | Search Engine Optimization Factors such as Authority, Order, Type, Step, and more…
When it comes to negative online content, there are a lot of questions that people have. That's why we've put together this FAQs page, to answer some of the most common questions that our clients ask us.
Q: What is Domain Name Registration Information?
A: Every Domain has an owner, and their information is sometimes public. It is a huge benefit to obtain their contact information.
Q: What is included in the removal process and is it based on Authority?
A: We will work with you to remove any negative content from the internet. This can include anything from mugshots and court documents ("Court Records") to search engine results and social media posts. The traffic type and order are based on the website Authority. The highest ranking platform is often the most difficult type.
Q: How long does it take for the content to be removed?
A: This may vary depending on the severity of the type, situation, and website authority. Nonetheless; in taking the right step, we usually see results within 30 business days.
Q: Is there a guarantee that the content will be removed?
A: Yes, we offer a 100% satisfaction guarantee. This means, that if you place an order, you will not pay us, it's not removed and deleted from search engines such as Google.com
Q: What type of Search Engine Optimization Factors should I consider when choosing what negative online content I want to be removed first?
A: The traffic of the site and how that site is optimized on search engines, such as Google, Yahoo, and Bing.
Q: Can Search Engine Marketing or Search Engine Promotion Help Restore My Online Reputation?
A: Done properly, it may be a useful tool, provide the proper keywords and links are applied.
Q: Contact Email and Personal Email Address, Identification Numbers, Credit Card Number, Social Security Number, and Bank Account Number(s) can be deleted from the internet?
A: Governments have a description for this; that is "sensitive information" Without a doubt, we will remove them.
Q: How about Revenge Porn, can Revenge Porn and unauthorized pornography be removed?>
A: Revenge Porn is eligible on a Federal level; thus, absolutely Revenge Porn is removed. In Reputation Management, Cleaning Up Porn is the easiest thing to do. Remember, federal laws protect you.
How to Remove Negative Online Content and Contact Information: "What To Do and Not To Do" — Spam Tactics.
Spoiler Alert: First thing first, never Hack! It is illegal and you could face serious prison time, complications in tracking can land you in hot water—fast.
Second, a website's content removal policies play a big role in what to do and what not to do. As to Spam Tactics, it worked in the past, but it's now a dated technic. Google knows of it and no longer penalizes sites for it. Remember, there are a variety of ways to remove negative online reviews, but some are more effective than others. The most effective way to remove negative online reviews is to take legal action ("Takedown Notice"), but only if there is a clear case, such as intellectual property or a copyright violation, just to name a few. FixYourName has a legal team, we know the rules.
However, taking legal action can be expensive and time-consuming, so it's important to consider your options. There are a variety of tools and methods for addressing negative online reviews, we have the experience and tools.
If you decide to take legal action, via a Takedown Notice, make sure you have evidence to support your case. Online reviews can be used in unethical, criminal, or fraudulent ways. Even after removing your negative reviews, you must protect your brand from future negative reviews.
As to Contact Information, believe it or not, we still have some right to privacy —even within a Social Media Presence. If your contact information is posted on an online review site, we can easily remove and delete that review.
Negative online reviews can have devastating impacts on revenue and the company's ability to attract customers. FixYourName is one of the few online reputation management firms that guarantee results: You don't pay if it's not removed
Content Removal Strategy | How To Improve Your Online Search Results on a Business Review Site— Publishing after a review removal.
Most Content Removal Companies are also in the business of publishing by which they target search query (s), and only remove negative reviews from business review sites, FixYourName protects you from future negative reviews via our Review Management Software.
If you're one of the lucky businesses that have successfully removed negative online reviews, congratulations! In an emergency or reputation crisis breakdown, you are making a statement — you will succeed in restoring your reputation ("Brand Name"). You've taken a big step in improving your online search results and protecting your company's brand. However, it's important to remember that this is only the first step; there are still many ways for potential customers to find negative information about your company online.
As we mentioned earlier, 92% of potential customers rely on online search results to research businesses before making a buying decision. This means that even if you've succeeded in removing negative reviews from popular review sites like Yelp or Google+, they may still appear on search engine results pages (SERPs). In some cases, these negative reviews can be more visible than positive ones, which can damage your company's reputation and bottom line.
Fortunately, there are numerous ways to repair or remove the negative search result(s) in question. FixYourName has the solutions, the tools, and the passion to help you improve your online search results quickly and easily – so contact us today for a free consultation!
"Product Reviews Product Reviews" do you want yours on a search result page, blog post, or press release?
If product reviews are important to you, then we say "Site Links, Site Links, Site Links". For product reviews, you need traffic and Site Links are the number ranking factor. Remember, search result pages only tell you one side of the algorithm story. If you want your blog post or press release to rank high… SiteLinks are a must. Simply put, SiteLinks are positives toward blog post and press release traffic. Site links are often an indicator and portrayal of a site's non-bot traffic.
More On How To Remove Content, such as Your Mugshots from Web Properties and Social Media Sites and News Articles —forever.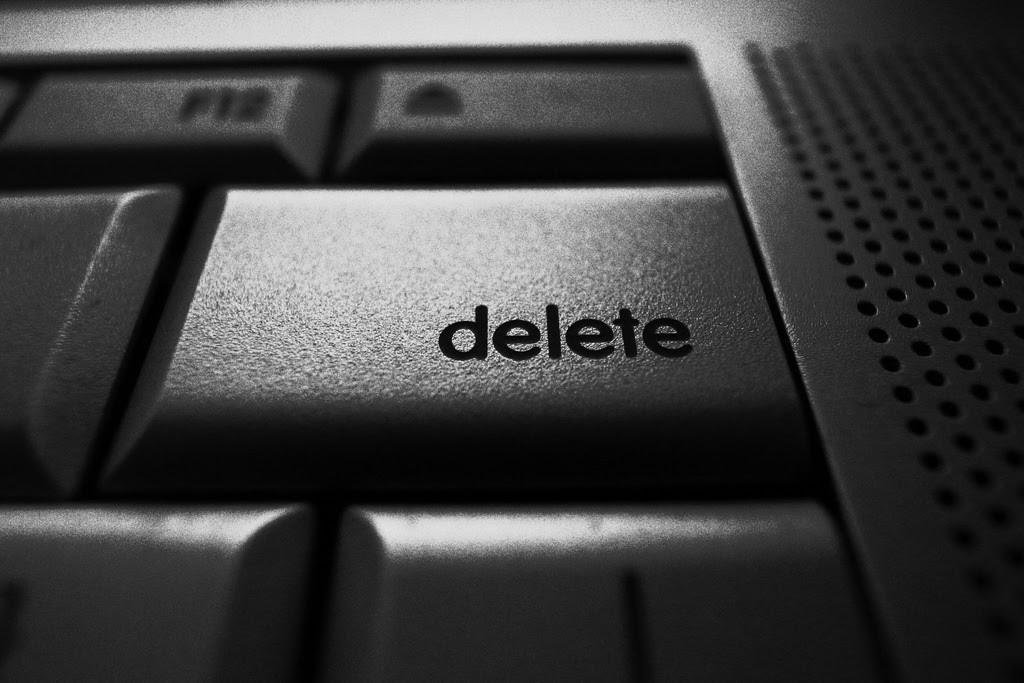 Web Properties are individually owned websites, Social Media Sites are Social Network Platforms; you must approach them differently. If you're looking to remove your mugshot from the internet, then you've come to the right place, FixYourName.com. Unfortunately, it's not an easy process, and it may take 30 days or more to remove them from Search Engines. Nonetheless, FixYourName stands out from the rest of the Content Removal Companies—a Guarantee.
The first step is to make sure that your mugshot isn't on any other sites that feed content to various sites. We do the research and target the feed directly from the source and news sites.
Once we have removed your mugshot from all of those sources, we'll work on removing it from social media and other websites using our proprietary removal techniques.
How to remove your court documents from the internet and Start a Page Rank Post Overview.
First, a page rank overview is the first step. You see, your negative or embarrassing court documents may be featured on various sites; thus the first thing you need to do is take note of the page rank, based on the traffic it receives. That way, you know what to tackle first, second and last. As you remove the high-ranking page, the others will automatically rank higher.
If you have ever Googled yourself, you have probably come across at least one embarrassing document from your past. Maybe it was a mugshot from when you were arrested, or maybe it was a court document ("Court Records") that was published online. Whatever the case may be, these documents can be extremely damaging to your reputation and can make it difficult to find a job or housing.
Fortunately, there are ways to remove these documents from the internet. One way is to sign up for a suppression service offered by FixYourName.com. We will push down these negative documents so that they are no longer visible in search engine results. In addition, we can completely remove them from the internet if desired.
Another way to remove these documents is through the right to be forgotten. This is a law that allows people to ask search engines like Google and Bing for links they would like removed from their search results. If the information is considered "inaccurate, inadequate, irrelevant, or excessive" then it may be eligible for removal.
FixYourName.com is an expert at removing negative court documents from the internet and we can help you get your life back on track!
How to improve your online reputation after removing each negative online content.
When it comes to your online reputation, one negative article, blog post or review can do a lot of damage. It can be hard to get rid of that content once it's out there, but with some effort, you can push it down in search results and bury it so that fewer people will see it.
There are a few things you can do to improve your online reputation after removing negative online content:
-Write new content that is positive and promotes your company in a good light.

-Do some link building – create links from other websites back to your site/content as a way of boosting its authority.

-Stack up good reviews on sites like Yelp, Google+, Facebook, and others.

-Get help from professionals who know how to remove negative content from the internet. FixYourName has the tools and expertise necessary to help you clean up your online reputation quickly and efficiently.
How to protect your online reputation with an Online Reputation Management Firm.
There are a few things you can do to protect your online reputation. The first is to invest in the best internet security software, to not only monitor your profile but also alert you to any changes. The second is to hire a reputable reputation management firm like FixYourName.com. Once you have us remove negative reviews and online content, you will know what it feels like to have a new start, and a clean reputation. We at FixYourName.com can keep it that way.
Best Online Content Removal Service Provider | Press Releases, Site Links, Blogs, and other Ways an Online Publisher can help.
Press Releases (PRs) are a great way online publishers can assist in suppressing negative content on blogs, whilst site links help keep negative content buried. FixYourName is one of the only Content Removal Companies that do both — at the same time. When it comes to removing negative online content, it's important to choose a service provider that is open and transparent about its policies, pricing, and technics. At FixYourName, we make it a policy to not only stay on top of all the search engine algorithms changes but also tailor our technics to ensure that your content is removed quickly and permanently. In addition, we have the software in place to keep our prices low.
A reputation management firm must be reputable if it doesn't have a guarantee removal policy. So before you decide to hire any company, be sure to review their policies and terms closely. At Fix Your Name, we are proud to offer a 100% satisfaction guarantee on all of our services. We want you to be happy with the results we achieve for you.
Do It Yourself: Why Can't I Delete or Control My Search Results and Search Phrases?
Deleting or Controlling the Google search results is almost impossible to do yourself. You see, your keyword(s) have to be "Googled" hundreds or thousands of times to have a lasting impact on Google's search algorithms. You are one person, with one IP Address. We at FixYourName.com have the software to make those changes. Google Algorithms are our passion, let our passion Fix Your Name.
Google has always been a company that puts the user first. From its early days as a search engine, Google has prided itself on giving people the best possible experience. That commitment to users is evident in the way Google handles content removal requests.
When someone tries to remove negative content from their search results, they often find that Google is uncooperative. This is because Google has policies in place that prevent users from deleting relevant search results. These policies are designed to give people access to accurate information and protect freedom of speech.
As a Google certified partner, FixYourName.com has the advantage of a direct link to the Google Live Partner Desk. We can help you remove negative articles from your search results quickly and efficiently. Our team of experts has years of experience dealing with these types of requests and knows how to get them done right.
One word of caution, stay away from "black hat solutions". Black Hat Solutions providers may offend times and make things a lot worse. Their removal practices and content creations are flagged by Google, and your Keyword (Your Name) pays the price.
Profiles Source and Requests to Changes on a Webmaster Form— the problem, risk issue, and laws:
The first law to consider is Section 230 of the Communications Decency Act. The problem is that it shields many; if not, most platforms from liability. As to Profile Source, it is the website you're Keyword, meaning your name or company name is featured on. The "source" can be a private domain with no webmaster listed. If a webmaster can be found, a request for removal can be made. However, you risk notifying the website owner of your request, and if the website owner is not on good terms with you, that might make the problem worse. As to the laws, believe it or not, we still have privacy laws in America —thought limited. Every profile and Reputation Management case is different; all have a different content subject, and some may even be listed on reputable directory pages Nonetheless— we can Fix Your Name. Let us FixYourName online, give us a call for a FREE Private Consultation.
The Authority In Online Reputation Repair: FixYourName.com—Protecting and Elevating Your Online Review Reputation.
It's a fact, that consumers evaluate reviews before making purchasing decisions. If negative or false ones appear in search results, it can have a huge impact on your business's online reputation.  Negative online reviews will not only have an impact today, they may determine your future success.   If marketing and advertising on the internet is an important part of your business's success—you must protect and repair your online reputation.  Every negative review may be costing you thousands in lost revenue.  Worst all, your friend and family may see your bad reviews, causing embarrassment, and even loss of relationships. 
FixYourName.com goes above and beyond other reputation management services. We don't just remove reviews, our software blocks negative reviews and helps you, Get More Five Star Reviews. 
We're here to help you protect against misleading, false, and negative online content.  You work hard to build your business, don't let a few negative reviews ruin what you worked so hard to build.
WHAT WE DO: Web Traffic Authority Tool, Cease and Desist Letter, Take Down Notice, Terms of Service Notice, Suppression Order, De-Indexing, and More…
What we do, spelled out: 
Our software Net-Tech-Crawlers scraps the internet for your keyword(s) whilst associated with negative keywords.

"Cease and Desist Letters" and a "Take Down Notice" is used based on our legal team's recommendation.

We evaluated the webmaster's Terms of Service and put them on "Notice", when applicable.

Whilst performing Content Removal, we apply Suppression techniques to protect your online reputation.

We De-Index content for Removal via Google, Bing, and Yahoo search engines.
Looking for Low-Cost Content Removal Companies? Stop Looking and Call FIXYOURNAME.com, which not only has the Experience and a Quality Team—we save you money!
Reputation Management Services Company, FixYourName.com has helped companies across the US and Canada improve their online reputation by working with the leading business review sites to flag and remove harmful, defamatory, or negative reviews posted by customers. We are here to make your business thrive and stay Review Positive. Our services help you focus on what matters most—generating revenue and success for your company.
Want to Hire a Best-Spoke online Reputation Management Firm?
Contact Us

@ 877-349-6263. You have nothing to lose, but your bad reputation.
Hire FIXYOURNAME a Bests-Spoke Online Reputation Management Firm.